Financial matters to consider after a marriage breakdown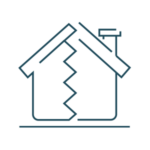 Following the end of a marriage or de facto relationship, there will usually be a Property Settlement. This is an agreement or Court Order that outlines how the assets of the relationship will be dealt with, and will as far as possible, bring the financial relationship of the parties to an end.
Whether your property settlement is determined by the court or is negotiated between you and your former spouse, this process generally takes some time.  In some cases, it can take well over twelve months for arrangements to be finalised.
Therefore, you need to have interim arrangements put in place while you negotiate an ultimate agreement (or until the arrangements are determined by the court).
Following a separation, you should consider what arrangements will be put in place in relation to the following:
Who will pay the joint expenses? Everything from the mortgage/rent payments to the school feels still need to be paid following a separation. It is important to know who will be paying what.
What will happen with the joint bank accounts?
What will happen with other assets, such as investments?
Are you entitled to spousal maintenance, or should you be paying your spouse spousal maintenance? Spousal maintenance is a payment made by one spouse to the other spouse, if that spouse is unable to meet their own expenses from their own income.
Is child support payable? Child support is calculated taking into account each parties income, and the amount of time the children spend with each parent.
Who will stay in the family home? Will you continue to live separately under the same roof, or will one party move out?
Is there a family business? If so, there needs to be interim arrangements in place for the ongoing management of the business, including the day-to-day running of the business.
It is prudent to obtain legal advice before agreeing to any interim financial arrangements. What you agree to following the separation can have consequences in relation to the ultimate arrangements.  Our expert family lawyers in Cairns can provide you with advice at an early stage as to how best to protect your financial position, and how to put you in the best possible position moving forward.