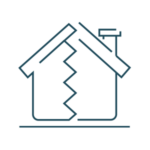 Separation and Divorce Settlements
If you have separated or divorced from your partner, you are probably concerned about what will happen to you financially.
Our property settlement lawyers will help guide you through the process, ensuring you know what information is required at each stage.
You will need to make important decisions about the finances, property, and other assets (e.g. superannuation, shares, investment properties) you and your former partner have. This will include contributions made during the relationship through earning capacity, non-financial contributions, and debts or liabilities you each have.
The Family Law Act sets out this 'property settlement' process and outlines the considerations when making the order. Our lawyers are here to help and answer your questions, so you understand each step of the property settlement process.
Even if you and your former partner agree on a settlement, we still recommend that you speak to a family lawyer. An agreement can only be set aside in limited circumstances, so it is best to seek advice before an agreement is finalised.
There are only two ways in which a property settlement can be finalised;
by making an Application to the Court for Consent Orders; or
by entering into a Binding Financial Agreement, that complies with the requirements as set out in the legislation.
Our experienced Cairns-based family lawyers will advise you on how to finalise your agreement.
If you cannot agree on the settlement, our family lawyers will negotiate with your former partner on your behalf. If necessary, we will support you at the Family Law Courts to secure a Property Settlement Order.
There are time limits on a divorce property settlement. You can finalise it any time after you separate, but it must be done within 12 months from the date the Certificate of Divorce was issued. If you were in a de facto relationship, you have two years from the date you separate to finalise the settlement.
Property settlement can be a difficult process, especially if you have limited resources. Contact us to find out how you can delay paying your legal fees until your case is resolved. You can also enquire about qualifying for a payment arrangement (terms and conditions apply).
Make an appointment to speak confidentially with one of our family lawyers about getting a fair property settlement. Our divorce settlement lawyers are experts in their field and will work hard to ensure you get the best outcome.
Deferred and Fixed Fee Options Available
Call us now for a free over-the-phone or face-to-face consultation.
Factors considered by the court
When you apply for a property settlement, you will need to disclose your financial circumstances (assets and liabilities).

The court will usually consider the following factors in deciding on the property settlement:
the financial contributions of each of the parties to the assets of the relationship
the non-financial contributions of each of the parties
the contribution of each of the parties in the role of homemaker and/or parent
the future needs of the parties, including the need to provide for children, and the capacity of each party to provide for themselves and any children.
Speak with one of our family lawyers today to ensure you're prepared and reduce worry. Whether you and your partner were married or in a de-facto relationship, our property settlement lawyers are highly experienced and ensure clients fully understand the process and expected outcomes.
How we can help - next steps
We believe that everyone deserves access to good legal advice and representation, which is why we offer:
An obligation-free initial consultation with a property settlement lawyer, so you can identify the best options for you and your family
Deferred payment options*, so you don't have to deal with legal fees until you have reached settlement
Fixed fee payment options*,so you have certainty as to your legal fees
Payment plans, so you can pay your legal fees over an agreed period of time.
Speak to one of our expert divorce settlement lawyers in Cairns to take the first step to reaching a resolution.
*Conditions apply. Give us a call to find out if you are eligible. 
Frequently Asked Questions
If I transfer property into someone else's name, will it be excluded from the property pool?

Parties to a property settlement have an obligation to provide full and frank disclosure of all assets, liabilities and superannuation. Through this process, any asset that has been transferred into someone else's name will be identified.

If an asset is identified as having been transferred, the family courts have a wide range of powers to reverse the transaction or "add back" the value of the asset that has been disposed of. Our property settlement lawyers will work with you on this.
We have agreed on a split. Should I bother getting legal advice or formalising the agreement?

Once you reach an agreement, it is extremely important that you formalise it in a way recognised by the courts under the Family Law Act. The only way a court will recognise a property settlement is if it is recorded in consent orders or a binding financial agreement.

If you have not formalised your agreement in one of these two ways, then as far as the courts are concerned, you have not actually completed a property settlement. The court is therefore able to make orders about the division of your assets, liabilities and superannuation upon an application being made by either party.

The best way to protect your interests is to obtain legal advice from a property settlement lawyer about any agreement reached who will help formalise that agreement. There are additional benefits in formalising your agreement, for example, not having to pay any stamp duty on the transfer of property between spouses.
Is superannuation included in the property pool?

Superannuation is included in the pool of property that is available to be distributed following separation. The transfer of super between spouses, also known as a superannuation split, is often crucial to ensuring a fair and financially secure future for both parties. This is particularly important if one spouse has been out of the workforce during the relationship and hasn't had an earning capacity. In many property settlements, superannuation will be the largest asset the parties have accumulated.

There are special processes that need to be followed when dividing the superannuation. This includes a requirement that the superannuation fund's trustee approves any proposed order in relation to superannuation before that order is made. Our experienced property settlement lawyers can answer all your superannuation questions.
Can you be separated and living under the one roof?

Separation occurs when one spouse intends to separate, and that intention is communicated to the other spouse. Often spouses will separate and continue living together for a period of time. This is so fair arrangements that suit both parties can be organised.

If you and your spouse continued to live under the same roof during the 12-month period of separation prior to filing your divorce, additional evidence by way of an affidavit may need to be provided with your divorce application. Our family lawyers can assist you to understand the date of separation and to apply for a divorce.
What time limits apply?

If you were in a de facto relationship, you must resolve both your property settlement and any spousal maintenance matters within two years of separation. If you were married, the time limit for dealing with these issues is 12 months from the date of your divorce.

If you are unable to resolve these matters prior to the time limit expiring, you will need to file an application with the court to preserve your rights. There are only limited circumstances where a court will allow an application outside these time limits. Speak to one of our property settlement lawyers as soon as possible to find out if an application can be made.
What's the difference between a property settlement and a divorce?

The termination of a marriage referred to as a divorce and dividing a couple's property interests, are two separate issues. Often, people combine divorce and property settlements into one process, however, they are viewed separately in the eyes of the Australian legal system and the Family Law Act.

The divorce legally dissolves or ends the marriage, whereas a property settlement is the process of dividing assets and debts between you and your partner.
What am I entitled to in a divorce?

Each property settlement is different and depends on the individual circumstances of your family. However, commonly, property settlement may include a 'fair' share of superannuation, real estate, bank deposits, stocks and shares, businesses and other assets. It will also evaluate other financial support such as child support and maintenance.

Please speak to one of our expert property settlement lawyers in Cairns, before you apply to court regarding property settlements or financial orders.

After the breakdown of a relationship a couple needs to work out how to split…

As family lawyers, one question we are often asked by a newly separated client is…