Prenuptial Agreements Cairns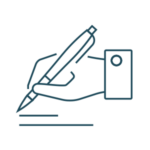 Before marriage, you or your partner can make a prenuptial agreement. This can also be referred to as a Binding Financial Agreement.
An agreement records who owns certain assets and property, and what assets are shared. Importantly, it also sets out what happens to your finances if the marriage ends. You can enter into a Binding Financial Agreement even after you are married, or if you are in a de facto relationship.
Speak to one of our prenuptial agreement lawyers today to discuss what's right for you.
These agreements are useful if:
One party has more significant assets at the time of entering into the agreement.
One or both parties have previously been married or in a de facto relationship and have significant assets.
You and your partner must provide full disclosure of each other's financial circumstances and each of you must obtain independent legal advice.
Assets can include:
cash,
real estate,
investments,
superannuation,
inheritances,
as well as detailing any obligations for debts and liabilities created within the relationship.
Speak to one of our family lawyers in Cairns about preparing a Binding Financial Agreement today.
Fixed Fee Options Available
Call us now for a free over-the-phone or face-to-face consultation
What is a prenuptial agreement?
A prenuptial agreement (or Binding Financial Agreement) is a legally enforceable written agreement entered into by two people. 'Prenups' can be made for couples who plan to live together, whether they are married or not.
The agreement defines each person's financial and property rights if the marriage or de facto relationship ends.
A prenuptial agreement should include:
a balance sheet of each person's assets and liabilities at the time of entering into the prenuptial agreement.
details of how each person's separate property is to be treated in the event of a separation.
details of how joint or community property is to be treated in the event of a separation.
Each prenuptial agreement will have certificates of independent legal advice for each person's lawyer to sign. It will also have a separation declaration to be signed by one party if the couple separates.
We recommend full and frank financial disclosure by you and your partner before the terms of the prenuptial agreement are drafted. This means there will be no surprises and any areas which do require discussion, can be identified quickly.
When is a prenuptial agreement appropriate?
A prenuptial agreement is appropriate if one or both of you have an asset or financial resource (such as superannuation) of significant value that you want to protect should the relationship end. Alternatively, the person with no significant assets may suggest a prenuptial agreement to alleviate any stress in the relationship regarding the motivations for marriage.
Prenuptial agreements should be entered into freely, without any pressure and be finalised well before your wedding day. If your partner suggests that you enter into one a week before the wedding, then it is usually not appropriate to sign such an agreement.
If you have any questions or concerns about prenuptial agreements, we recommend speaking to an experienced family lawyer for legal advice as soon as possible.
Enforcing a prenuptial agreement
The prenuptial agreement is legally binding and enforceable, but if the agreement is not drafted correctly, it may be deemed invalid and be completely set aside by the court.
A 'prenup' comes into effect when the couple separates. If one party does not comply with the terms of the agreement, an application can be made to the Family Court of Australia asking them to enforce the agreement. The court will determine the validity of the agreement (as well as its enforceability) and can then make an order that the terms of the agreement be enforced.
In certain circumstances, the court can set aside prenuptial agreements. For example, if the agreement does not comply with the Family Law Act, if there is fraud, or if there was undue influence or non-disclosure when the agreement was made.
Contact our family lawyers today and make sure you protect what you're entitled to.
Does a prenuptial agreement apply in a de facto relationship?
The term "prenuptial" specifically refers to an agreement entered into prior to marriage. The agreement outlines what is to occur in the event that the marriage does not proceed or the marriage ends. If you are in a de facto relationship, you can make an equivalent agreement known as a Cohabitation Agreement.
This type of agreement is a good way of protecting your financial position at the beginning of a relationship.
You can make a cohabitation agreement:
before you move in together
while you are living together
We recommend that you seek expert legal advice in relation to prenuptial and cohabitation agreements.
Frequently Asked Questions
Benefits of a prenuptial agreement

Typically, prenuptial agreements provide protection of assets for children from previous marriages or relationships. In addition, a 'prenup' opts out of Family Court jurisdiction on property settlements and spousal maintenance. You should seek independent legal advice from an expert family lawyer to ensure a prenuptial agreement serves your best interests in relation to your circumstances.

Speak to our Cairns family lawyers to see how we can help you and your partner protect your assets.
Disadvantages of a prenuptial agreement

Whilst a prenuptial agreement provides protection of assets and liabilities between partners, there is no requirement for the agreement to be fair. This is important to note when intangible contributions, such as caring for children or other family members, are not considered.

Prenuptial agreements should also be updated if circumstances change. For example, if you do not have children and property division is not considered in the event of children, you will need to update the agreement should you decide to start a family. Make sure you seek independent legal advice from an expert family lawyer to ensure a prenuptial agreement serves your best interests and reflects your circumstances.

What is a Financial Agreement? A Financial Agreement, or more correctly, a Binding Financial Agreement,…

We understand that to find out that your significant other has been unfaithful is a…