What is a cohabitation agreement and do I need one?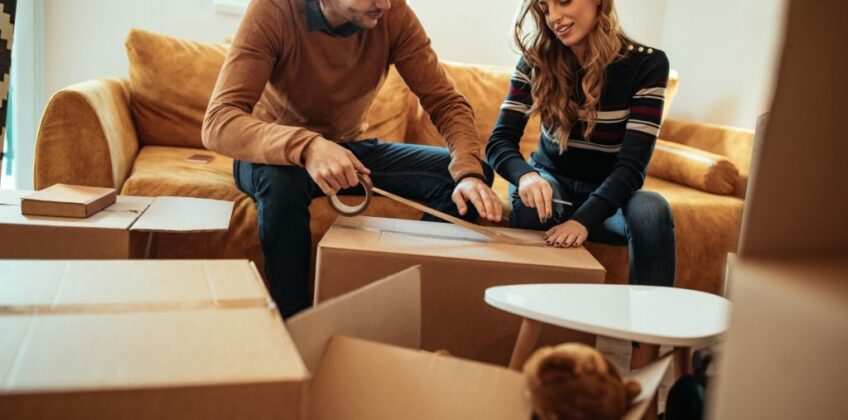 Moving in with a partner can be an exciting next step in any relationship, but living with someone for the first time is also a journey of discovery in which you are learning new things about your partner as well as your own boundaries. Entering into a Cohabitation Agreement while you are planning your move can be a reassuring way to take the plunge into cohabitation knowing that if things go awry, there are mechanisms in place to see you both depart with reduced stress.
What is a Cohabitation Agreement?
A Cohabitation Agreement is a form of Binding Financial Agreement, which is sometimes also referred to as a 'living together agreement'. Binding Financial Agreements are often compared to and known as 'pre-nup' agreements.
A Cohabitation Agreement is covered under the Family Law Act and is a document which outlines how the parties will deal with the distribution of any assets, property and superannuation that they own in case of a relationship breakdown. A Cohabitation Agreement can be entered into at any point during a de facto relationship or marriage.
Cohabitation Agreements can protect the assets of both parties or just the assets of the wealthier partner. They are also useful in relationships where there are children from previous relationships and the parties want to ensure their assets are protected for them. Both parties to the Agreement must seek their own independent legal advice and can negotiate the terms of the Agreement. 
What should be included in a Cohabitation Agreement?
A typical Cohabitation Agreement will include the following:
how to divide jointly-owned assets;
how to deal with future inheritances;
how circumstantial changes, such as the birth of a child of the relationship or death of one of the parties may affect the agreement;
how each party's existing assets will be treated if the relationship breaks down, especially if the couple will be living in a property owned by one half of the couple.
Each relationship is different, and some Cohabitation Agreements will require further provisions for more complex scenarios.
Is a Cohabitation Agreement a legally binding document?
A Cohabitation Agreement is legally binding if:
both parties have individually received independent legal advice to understand their rights and obligations and privately raise any concerns they may have;
each party has signed statements from their lawyers which confirm they have provided advice and these statements have been shared with the other party; and
the Agreement is signed by both partners in the relationship.
If a party signed the agreement under duress, or it is found that fraud, undue influence or unconscionable conduct were at play then the Agreement will be invalid. If the circumstances of the relationship change the Agreement may also become invalid.
A Cohabitation Agreement will also not be valid or legally binding if it was simply created between the parties without assistance from legal professionals.
It is possible for the parties to complete a Termination Agreement if they both agree they no longer want to be bound by the Cohabitation Agreement.
Why is a Cohabitation Agreement useful for de facto partners?
Married and de facto couples share similar rights in Australia, with the greatest difference being that married couples need only provide their marriage certificate to prove their relationship where de facto couples must prove they are together by alternate means. 
A de facto relationship is considered as such under the Family Law Act in circumstances where the partners are not legally married and not related by family but have resided together as a couple on a genuine domestic basis. When determining the nature of the relationship, the Family Court will consider:
how long the relationship has existed;
whether a sexual relationship exists;
whether one party is financially dependent on the other;
whether property is owned jointly;
how committed each party is to their shared life; and
if there are children of the relationship.
Under what conditions can my ex make a claim on my property?
An ex with whom you were in a de facto relationship may be able to make a claim on your property if:
the relationship lasted for more than two years;
you have a child/ren together and one party relies on the other financially to provide for the child/ren;
there were substantial contributions made by the party who did not own the property; and/or
the relationship is one which is registered.
Even if the couple doesn't live together under one roof they may still be considered to be in a de facto relationship.
Property settlements can be stressful and time-consuming. A court will need to determine each party's contributions to the asset pool as well as the assets they brought into the relationship and then divide the property in line with the Family Law Act. Ultimately, one party may not be happy about the way the assets were split, which is why pre-empting this scenario (as onerous as it may be) can help you to make decisions without the acrimony that breakups can bring.
At Cairns Divorce Lawyers you will always speak to a Lawyer