Some Tips on How to Enjoy Christmas as a Separated Family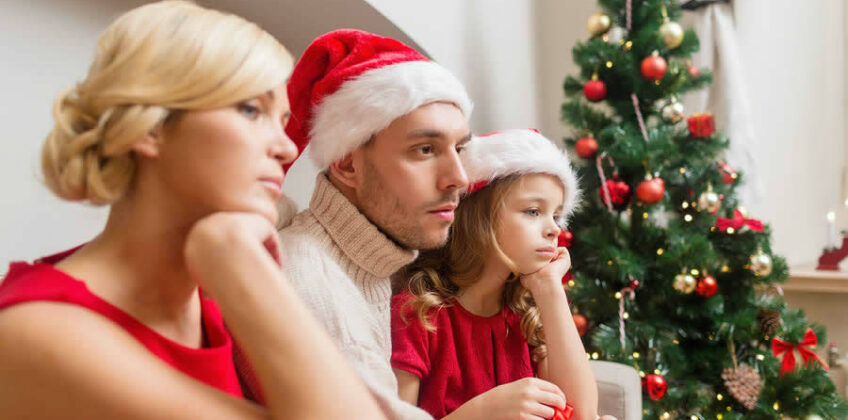 Christmas is a time of year when families visit from near and far and spend quality time together.For children, it is a particularly magical time of year filled with lots of celebration, good food, toys and of course Santa!However, for separated families, this can be quite a stressful time of year.There can be a lot of pressure on families and some people tend to avoid or delay difficult discussions about things such as parenting arrangements over Christmas.
Its not uncommon in the months and weeks leading up to Christmas for us to receive frantic calls from our clients about parenting arrangements over Christmas.Sometimes one parent will change the arrangements previously agreed on, or extended family that they haven't seen for a while decide to visit.If the couple is only newly separated, they may have not even considered organising parenting arrangements over the Christmas period!Our friendly team of Lawyers at Cairns Divorce Lawyers are experienced in all areas of Family Law.We are always ready to help and offer legal advice to you and your family.
We have put together a few tips on how best to enjoy Christmas as a separated family:
Remember that Christmas is about creating an enjoyable and memorable experience for the kids.Make sure they don't feel like they are caught in a tug of war between parents.Try and consider travel times involved so that your children don't spend Christmas rushing from one family get-together to another!
Organise parenting arrangements early. It is always best to organise parenting arrangements over the Christmas period as early as possible. This is especially important if Interstate travel is required as this can cause legal headaches.If you need legal advice, most Law Firms, Courts and Government agencies generally close down over the Christmas period. If you organise parenting arrangement early and you need legal advice you will not have any difficulty in seeking assistance.If you leave it too close to Christmas, you might find that your Lawyer is away or the Law Firm is closed!
Try not to change plans at the last minute.This can be stressful for the children and your ex-partner.
Keep the lines of communication open. Communication with your former partner can be difficult and stressful.If possible, try to keep the lines of communication open and friendly.You and your children will benefit from this.If you are unsure as to whether to discuss Christmas plans and gifts with your former partner, then just discuss it!
If you are unable to reach an agreement with your ex-partner or the agreement that you made is no longer working, you need to seek legal advice as soon as possible.Our team at Cairns Divorce Lawyers are experienced and qualified in all areas of Family Law.We can offer you legal advice and assist you in coming up with a parenting arrangement that everyone is happy with. Contact us today:
Cairns Divorce Lawyers
1/15 Spence St, Cairns City QLD 4870
4052 0700
At Cairns Divorce Lawyers you will always speak to a Lawyer