How to Reduce Legal Costs When Going Through a Separation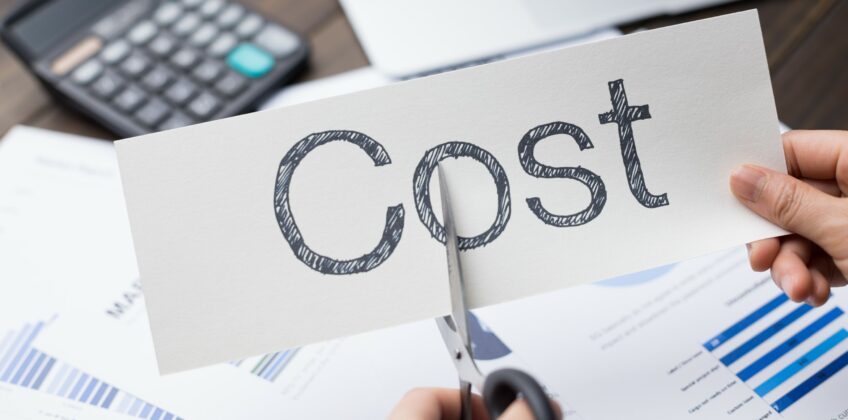 The breakdown of a relationship can be expensive even before legal costs are considered, but with a little bit of preparation the fees and expenses incurred can often be decreased or even avoided.
Here are some tips on how to reduce legal costs when going through a separation.
Communication is key
It may seem easier said than done, but communicating with your former partner will help you save money. Ultimately, if your matter ends up in Family Court you will add costs to your separation that you may be able to avoid. The more toxic a split is, the more drawn out it tends to be. Remaining civil and keeping lines of communication open will help you to reach resolutions in a more timely manner and without the help of lawyers or the court process.
Having discussions about the division of assets, custody arrangements, and parenting responsibilities before you meet with your respective lawyers will reduce the amount of time you need with your lawyer and your costs. The more time you spend seeking professional help, the more it will hit your hip pocket. If you can work out what property is owned and what you each want to retain before seeing a lawyer, this will assist your lawyer in providing you with advice.  However, be cautious not to agree to any specific distribution of your assets without first seeking advice on what your entitlements are.
Positive communication will also help make the process less stressful for all parties involved, including any children of the relationship.
If you are having trouble communicating verbally, you should write down what outcomes you are seeking and ask your former partner to do the same. If you agree on some of these points then you have already helped to reduce your costs by saving time and your lawyers can work on the points that may not be so easy to agree on.
Be proactive
If your split is not amicable or you are having difficulties agreeing on custody arrangements, seek advice early to stay a step in front of your former spouse.  This is particularly important if you think that they may raise concerns about your abilities as a parent. 
Pre-empting your former partner's moves will help avoid having extra conversations with your lawyer each time an allegation is made.
If children are involved, try to keep their best interests at the forefront of your mind so you can be certain you are not making decisions that will adversely affect them. Also, ensure not to involve them in the conflict or any issues in dispute with your former spouse.
Arm yourself with information
Some of the most critical information you will need to have handy when dealing with the legal aspects of separation is the dates and events that form the chronology of your relationship. Pay particular attention to when the relationship began to deteriorate and the exact point where you or your former partner explicitly stated the relationship was over. This is important because other milestones in the separation will hinge on it, including when you can legally divorce.
It is also a good idea to prepare yourself for your first appointment with your lawyer by writing down any questions you may have for them. This way all your queries can be answered in one go and you won't have to keep contacting your lawyer for answers, which will add further fees to your bill.
If you are seeking advice about property settlement, your lawyer will want information on the assets, liabilities, and superannuation of you and your former spouse.  If you have this information you should bring it along to your initial meeting.
Get your accounts in order
Before meeting with your family lawyer, you should aim to have available:
one year's worth of bank statements (including savings and mortgage accounts);

your last three tax returns;

your most current superannuation statement; and

your most recent payslips.
These documents help lawyers ascertain what assets and liabilities you have, forming the property pool. You will also be required to supply these documents, among others, to your former spouse when negotiating your property settlement.
Stay on track
One of the surest ways to overspend on separation is to go into too much detail when corresponding with your lawyer or to use your solicitor as a counsellor or psychologist to vent frustrations or emotions.  It is recommended that you seek professional counselling and support when going through a separation. Although they understand that separation is an emotional time and they will try to offer as much support as they can, if you go off track and use your time to talk about minute details of your relationship, you will increase your fees by discussing matters that may not be relevant to your family law matter.
Keep your conversations with your lawyer brief and to the point to ensure you are getting from them what they give best – their legal advice.
Similarly, you should keep your emails short and sharp. Think about what your lawyer needs to know and get straight to the point.
By communicating succinctly, openly, and proactively you can keep your legal costs and stress levels low during a separation.
If you are separating and need assistance with the legal process, our family law lawyers can help.
At Cairns Divorce Lawyers you will always speak to a Lawyer