How Separation and Divorce Affects Your Will and Estate Planning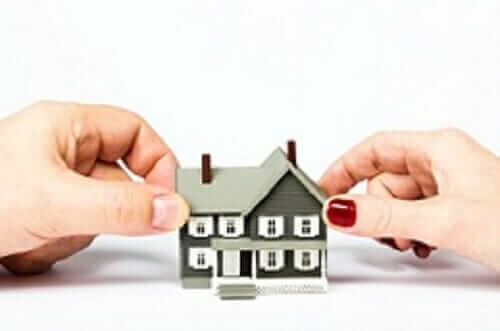 If you are separated or divorced it is even more important than usual to ensure you have a Will that is up-to-date and accurately bequeaths your estate to the person or people you intend for it to be distributed to.
It is not enough to assume that the dissolution of a relationship means your estate will no longer be passed on to your former spouse if you had previously made those wishes known in a Will because your Will is legally binding at the time it was written and neglecting to update your Will may mean your estate is left to a former partner or that they can make claim on it.
Here is how separation and divorce can affect your Will and estate planning and what you can do to protect your estate from being inherited by an ex.
The relationship breakdown and what it means for your assets
When a couple separates they are able to come to a mutual agreement about their assets or seek a Court Order that will determine how they are to settle their finances (including ownership of property and other assets) after the separation.
Reaching an agreement and effecting a property settlement means that neither party may no longer make a claim on the other's property while the parties are alive. If no agreement is reached or settlement was undertaken, then the mere dissolution of the relationship does not necessarily remove a party's right to make a claim on the assets of the deceased, especially if the deceased did not change their Will before they passed and that Will still names their former spouse as a beneficiary.
Another reason to consider updating your Will after the breakdown of a relationship is that a couple must be separated for at least 12 months before they can divorce. Therefore, a former spouse may still be able to make a claim on their deceased partner's estate if the deceased passes away within the 12 month period prior to officially divorcing.
A finalised divorce effectively removes the right of the ex-spouse or partner to make a claim on the other party's estate, however, it is still strongly advised that an updated Will is drafted to resolve any ambiguity around the matter.
If you are divorced or separated and die without a Will
If you die intestate (without a Will) your former spouse or partner may be entitled to a share of your estate. This is why it is so important to prepare or update your Will after a divorce or separation, as it clearly outlines the current intended beneficiaries of your Will.
Estate planning post-separation
One of the most important things you should consider post-separation is your estate planning. This means not only updating your will, but also the management of your financial affairs prior to your death if you should lose the capacity to do so.
Post-separation estate checklist
The key assets you should consider when updating your Will or undertaking estate planning include:
any properties you own or owned jointly with your ex;

your superannuation funds (including death benefit nominations naming your ex); and

your life insurance policy.
You should also assess and update any previous powers of attorney you had appointed to manage your affairs to determine if they are still applicable to your circumstances.
I am getting remarried. Should I update my Will?
Marriage is one of the few events that revokes a previous Will. This means that a Will made while you were single is revoked once you get married, and a Will naming an ex as a beneficiary is also revoked if you marry a new partner.
With that in mind, it is always safest to have your Will updated by a legal professional to ensure that your former spouse or ex-partner is not able to make a claim on your estate.
If you remarry and die without a Will, your new spouse will still be entitled to your estate, however, they will be required to apply for letters of administration, which can be a lengthy and costly process.
I have a Will and I want my ex removed as a beneficiary. How do I go about changing it?
If you have an existing Will but you want to ensure your ex-spouse or partner is no longer named as a beneficiary, the best way to have them removed is to engage a Wills and Estates lawyer to re-draft your Will.
You can do this at any stage, such as during the separation period or after the divorce has been finalised, but the important part is that you do change it.
If you are separated or divorced and need advice on how this could affect you, speak to our team of experienced lawyers today on (07) 4052 0700.
At Cairns Divorce Lawyers you will always speak to a Lawyer