Deciding Who the Children Will Spend Christmas With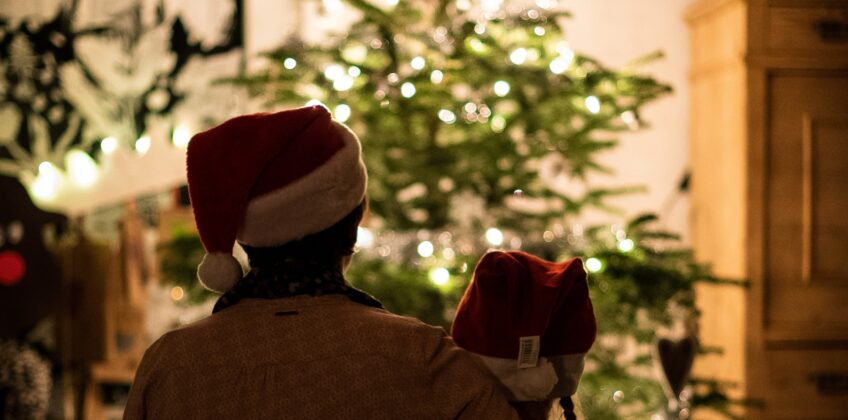 Christmas is well known to be a trying time of the year, and that pressure is only made heavier when attempting to accommodate the needs of two parents in a shared parenting arrangement. How do you decide where the children spend the day?
There can be many ways to decide this and it is made much easier if both parties are willing to compromise and work together. However, problems can occur when discussions are difficult or one parent requests something that the other may not feel is fair. How do you work things out in those situations?
Starting Discussions
With anything out of the ordinary, it is best to start discussions as early as possible, especially in the event where one parent may not be seeing the children on Christmas day. While there could be many reasons for this, allowing the other parent into discussions is better than just hoping that they'll be okay. This could also help prevent the need to get family lawyers involved. 
Above all, if you are asking for something, be prepared to give something up yourself. You know your partner and how they might react to hearing something they may not be especially agreeable to.
Generally, custody arrangements expect parents to be in regular contact with each other, so the channels for communication should be open at all times. While courts can make decisions for you, their preference is for shared parenting. It is best to come up with a solution yourselves rather than rely on an unpredictable court ruling.
Ideally, any discussions and decisions need to be written and both parties are given copies. This makes it certain that there is no doubt to what is going to happen on the day in question.
Informal Arrangements
Informal arrangements, or parenting plans, are a written agreement that both parties sign. These are a good way to get everything set down for what will happen on what day. It is best to get legal advice before structuring the arrangements to make sure everything is accounted for and that both parties are aware of the obligations. These arrangements are not enforceable by the court and can be altered or replaced by signing a new one.
Consent Orders
Consent orders are formal arrangements and occur when both parties agree to parenting arrangements. Before entering into consent orders you need to make sure that you are happy with all the terms of the proposed orders as they may be hard to vary if you later change your mind about the terms. It may assist you to seek the counsel of a family dispute resolution practitioner to negotiate the parenting arrangements contained in the consent orders.
Court Orders
If you cannot agree on parenting agreements, you may need to file a court application. For court orders to be made, you must present the court with a certificate from your chosen family dispute resolution practitioner. The certificate will state if you have been to or attempted to go, or it was ill-advised to attend.
Before seeking court orders, it is an absolute must that you seek legal advice from an experienced family lawyer as there can be consequences for breaching the parenting arrangement that you need to be aware of.
Court orders are decided by the courts and it will consider what is best for your child and not what you want necessarily. It is generally the final step when two parties are not able to decide for themselves.
For more information or advice about parenting arrangments, consent orders or court orders, speak to one of our family lawyers in Cairns today.
At Cairns Divorce Lawyers you will always speak to a Lawyer