Cairns Divorce Lawyers Advise You On How To Apply for A Divorce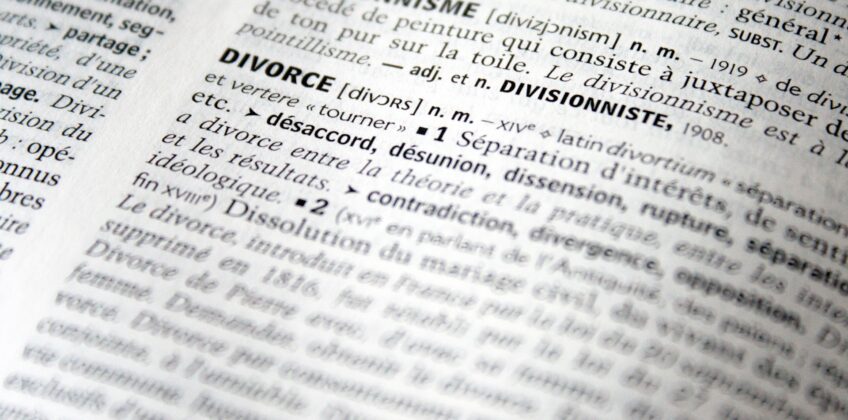 Generally it is quite a straight forward procedure to apply for a divorce in Australia.
The divorce application can be made by either party separately or you and your spouse can apply jointly after you have been separated for 12 months.
Cairns Divorce Lawyers Explain The Divorce Procedure
1.Complete the Application for Divorce, this is done online (via the Family Court of Australia page)
2.Sign the application – if you are filing a joint application, your spouse will need to sign the application as well. You both need to sign the application in the presence of a qualified witness, such as a lawyer.
3.File the application with the Court – you will need to file a copy of your Marriage Certificate, and pay the Court filing fee.
4.Serve the application – if you have filed a sole application, you need to properly serve the application on your spouse.
5.Attend the hearing – if you have filed a sole Application for Divorce and/or you or your spouse have children under the age of 18, you will need to attend a Divorce Hearing.
6.Divorce Order – you will receive the order from the court one month and one day following the Divorce Hearing.
Expert Legal Advice
Sometimes there are some circumstances where we recommend you get expert legal advice.
In the case where you have been separated from your spouse for more than 12 months but you both still live in the family home together, you can still apply for a divorce.
However, an Application for Divorce does not finalise your financial relationship with your spouse, or formalise arrangements for your children.
Once a Divorce Order is made, you have a period of 12 months to finalise your property settlement with your former spouse.
After 12 months, you won't be able to make a property settlement in the court, unless there are exceptional circumstances.
Take advantage of our obligation-free consultation to learn about your options.
Property Settlement After Divorce
You will need to make decisions about the finances, property, and other assets (e.g. superannuation, shares) that you and your former partner have, and also any debts or liabilities you each have.
This process is known as property settlement.
If you and your former partner can agree on a settlement, we recommend that you get expert legal advice about the agreement before it's finalised, because the agreement can only be set aside in in limited circumstances.
In the situation where you and your former partner cannot agree on a settlement, we can negotiate with your former partner on your behalf.
We can support you at the Family Law Courts to get a Property Settlement Order if you still can't reach agreement.
Property settlement can be finalised any time after separation, however time restrictions apply after a divorce.
The property settlement must be finalised within 12 months from the date that of your divorce.
That date will be the date the Certificate of Divorce was issued.
Contact us on 4052 0700 to find out how you can defer your legal fees until you reach settlement (conditions apply).
Make an appointment to speak confidentially with one of our lawyers about getting a fair property settlement.
At Cairns Divorce Lawyers you will always speak to a Lawyer